Good news! YaTa bathroom won the "smart bathroom ten brands", "water-saving bathroom ten brands" double prize!
On April 9, 2016, at the "2016 First China Home Building Materials Industry Summit Forum and" Ceramics Top 100 Brand Evaluation Results Release Conference "held at Sunshine Hall, Yingjie Exchange Center, Peking University, Yatai Sanitary Ware Co., Ltd. won by virtue of its own strength "Intelligent bathroom top ten brands", "water-saving bathroom ten brands" two awards!
Last year, after getting the awards of "China Top Ten Brands in Sanitary Ware" in 2015, the ceramic sanitary ware industry did not become complacent. Instead, it became a motive force. As a result, the company constantly improved and optimized at all levels, Bathroom "and" water conservation and environmental protection "and other emerging, energy-saving and environmentally friendly products continue to improve research and development, access to market acceptance at the same time, finally with its own excellent strength and then get" smart bathroom top ten brands "," Awards, indeed deserved!
It is reported that in 2016 the first China Home Building Materials Industry Summit Forum and the "ceramic hundred" brand evaluation results conference is sponsored by the China Interior Decoration Association decorative materials professional Committee organized by the China Ceramics Network contractors, the Chinese ceramic sanitary ware TOP10 Study Group and the Chinese home Industry Research Institute to undertake data support to view China's ceramic enterprises and brand development level to help dealers, buyers, consumers grasp the leading ceramic brand information and promote China's ceramic industry brand soft power to enhance. Conferences and awards brought together the industry's major authorities and professionals to participate and selected, described as "expert research, the authority of the release." Asia Tao sanitary ware in the major brands come to the fore, highlighting its own great strength.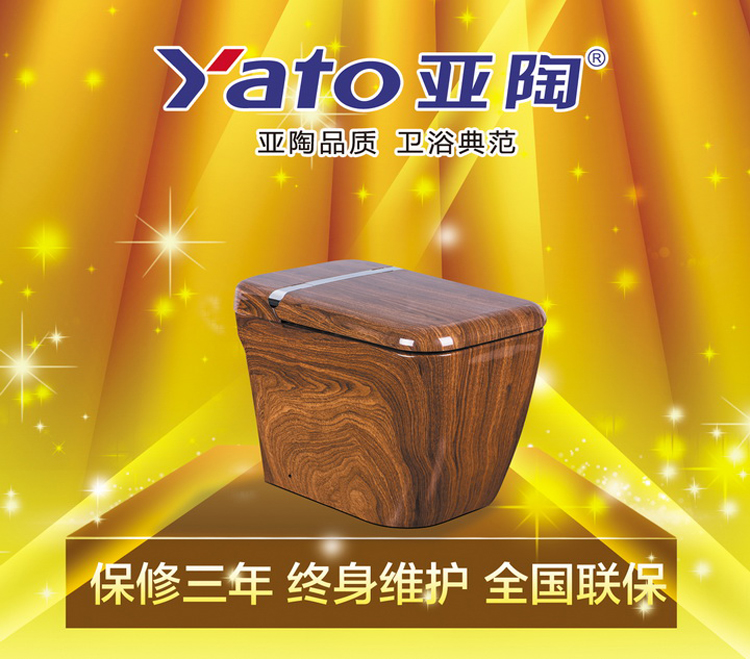 In the spring of 2016, Chaozhou Yazhou Ceramics Co., Ltd. was upgraded to Guangdong Yatao Technology Co., Ltd. At the beginning of April 2016, the Yatai Sanitaryware won the second prize again ... 2016 is destined to be the extraordinary year of "Asia Ceramic" and also a year destined to be loaded into the annals of Asiaactic. In the future, what other "miracles" happen, let's witness!